The Life & Times of J.C. Long
On December 12, 1944 J.C. Long, a prominent Charleston attorney, purchased 1,300 acres of land on the Isle of Palms. His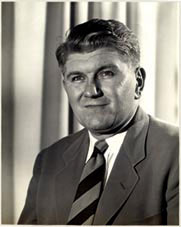 vision of greatness would change the Isle of Palms Forever. Long and his development company, The Beach Company, not only introduced paved roads, new bridges and new homes, but also provided such necessary services to the island as garbage and trash collection, water and streetlights.
Who was this man who had such profound influence on the Isle of Palms? His story is one of lifetime accomplishment and visionary dedication to the area he called home.
Born September 19, 1903 in Pensacola, Florida, John Charles Long (Known to everyone as J.C.) was a son of John E. and Amelia Darlington Long. As a youth of 15, Long moved with his family to Charleston.
Long-s aggressive 55-year career started in his teens, when he was a star football player on the championship Bantam team at the High School of Charleston during the 1920-s. During law school at the University of South Carolina, he played on the varsity football, baseball, and basketball teams. His ability to compete, sharpened by training as an athlete continued through law school and into big time land development.
"He was truly an adventurous entrepreneur," said George E. Campsen, jr., a longtime friend and admirer of Long. After law school, Long was associated with the firm of Logan and Grace, but later founded the State Savings and Loan Association, now known as South Carolina Federal; the old Charleston Insurance Company, Ltd.; the Isle of Palms Water Company; the Worth Agency, and insurance and real estate agencies; and The Beach Company, formed primarily to purchase the Isle of Palms.
As a developer of real estate, Long became the largest single property owner in all of Charleston County. He also had extensive developments throughout South Carolina and other states.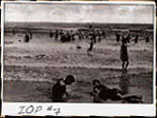 In 1931, six years out of law school, Long launched his career as a builder while in his 20-s. It was in the early days of the depression. His first project was Ashley Forest, one of the earliest residential developments West of the Ashley River.
That same year, at the age of 28, J.C. Long was elected to the State Senate. He served one term, and in 1948, he was elected alderman at large from Ward 12. He resigned in 1951 and became a member of the Educational Finance Commission at the request of Governor James F. Byrnes.
As an associate of his put it, "J.C. Long was into almost everything that he thought would benefit Charleston." Among his many public services, Long was instrumental in preserving the "Four Corners of Law," at Broad and Meeting Streets. When the Timrod Inn went out of business in 1963 and sale of the building to private investors jeopardized the possibility of expanding the courthouse at its traditional site, J.C. Long bought the property with personal funds, and offered to sell it to the County without any profit for himself. The offer was accepted and the O.T. Wallace County Office Building was constructed.
Another public service was the widening of U.S. Highway 17 from the Cooper River Bridge to the Ben Sawyer Bridge. As chairman of the 1954 promotional committee of the east Charleston Highway Commission, Long and others obtained 90 percent of the land needed for the right-of-way at no cost to the State Highway Department. "It was in the field of Real Estate where J.C. Long made his fortune…" said his great nephew Leonard L. Long, Jr. "Nevertheless, J.C. was quick to tell you that it was the practice of law that was always dearest to his heart."
A memorial tribute to Long, prepared by his great nephew for reading at the annual meeting of the Charleston County Bar Association after J.C.-s death in 1984, described his courtroom prowess:?"J.C. was often able to have the jury, the audience, the judge and even himself in tears during his famous and highly emotional arguments which often drew hundreds of spectators to the courtroom."
On the civil side, he was perhaps the leading personal injury lawyer of his day, having brought many cases of first impression in South Carolina, including the first asbestos case. For the final ten years of his life, Long was confined to a wheelchair as a sufferer of back trouble. "I don-t say I-m the happiest man in the world," he said in an interview at his residence in Mount Pleasant before his death, "But I could not be any happier."
Would you like this content on your website or do you have any questions about this article? If so, contact publisher@mediaservices1.com.